BUYER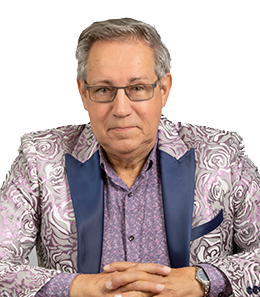 Are you looking for a property in Montérégie?
Take advantage of the great availability of MAURICE CHAPUT which is 7 days / 7 evenings per week.

During a first meeting, (by appointment only), with MAURICE CHAPUT, you will discuss the initial amount available to you as well as establish your search criteria. He will also explain the indirect expenses related to the purchase of a property as well as when you will have to pay these amounts.
Also, MAURICE CHAPUT can guide you in finding financing for the purchase of your future property by referring you, if necessary, to a competent mortgage representative.
DYNAMIC AND ATTENTIVE SERVICE

My priority: SATISFYING CUSTOMERS

My commitment: ADVISING YOU WELL AND GIVING YOU OUTSTANDING SERVICE.

THE PLEASURE OF WORKING WITH YOU !

For a transaction as large as the purchase or sale of a property, competence is ESSENTIAL. It does not matter whether you are a buyer or a seller, MAURICE CHAPUT guarantees you the fastest return calls, dynamic, efficient and personalized service.

With 35 years of experience and inexhaustible enthusiasm, MAURICE CHAPUT will work hand in hand with you to enable you to obtain the best results ever expected.

For all your residential needs, for the best advice and quality service, MAURICE CHAPUT is the person you need.

Approved real estate broker
(450) 651-8331

Unique number:
(514) 990-3389
maurice.chaput@remax-imagine.com

SELLER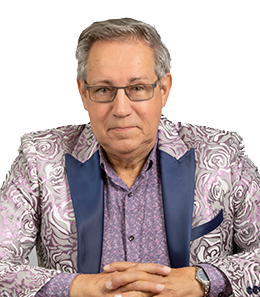 I want to sell my property
Take advantage of a free estimate of the market value of your property.

WITHOUT ANY OBLIGATION ON YOUR PART!

Effective marketing for guaranteed results!

Selling owners : whether you are from the new city of Longueuil, Montérégie or even Metropolitan Montreal, you too can benefit from his vast experience! Selling a property is not child's play, hence the importance of receiving adequate advice and relying on an expert in the field such as MAURICE CHAPUT. The right broker is the one who knows the market and can get the best price for your property.


His in-depth knowledge of the real estate market, combined with his availability and his negotiating skills, are MAJOR ASSETS that you too can benefit from.

The visits made to your property by MAURICE CHAPUT are made with serious and qualified buyers.

Customer service is important to MAURICE CHAPUT this is why all its clients benefit from special and personalized attention, whatever their type of property.

Approved real estate broker
(450) 651-8331

Unique number:
(514) 990-3389
maurice.chaput@remax-imagine.com


EXPERIENCE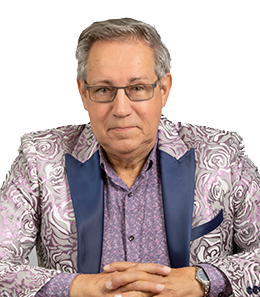 Resident of the Vieux-Longueuil borough since 1965, MAURICE CHAPUT has been a chartered real estate broker in Longueuil since 1985. He gives each and every one of his clients an attentive ear as well as the most personalized service.

He is a member of the Organisme d'autoréglementation du courtage immobilier du Québec (O.A.C.I.Q.) and of the Chambre Immobilière du Grand Montréal (C.I.G.M.).
He surrounds himself with a team of seasoned professionals to better meet your needs such as:
---- Engineers and building inspectors
---- Geologists, lawyers, notaries
---- Mortgage representative (s)
---- Land surveyors


With his 35 years of experience, the reputation of Maurice Chaput is well established, his professionalism having acquired its letters of nobility.

The experience has a name: MAURICE CHAPUT

LIVE UP TO YOUR EXPECTATIONS !

Being well represented in the sale of a property is possible thanks to:

MAURICE CHAPUT
Approved real estate broker
(450) 651-8331

See my other website: MaisonsMauriceChaput
61, rue St-Charles Ouest, Longueuil, Québec, Canada, J4H 1C5
Tel: (450) 651-8331
See me on : RE/MAX-QUEBEC



TRANSFER, TAX SAVINGS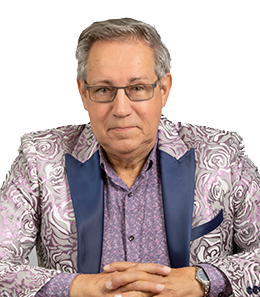 Deductions for moving expenses

Eligible and tax-deductible moving expenses, if you have moved more than 40 kilometers (by the shortest route on the public road network).

Moving for a job or to operate a business.
Moving to take courses as a full-time student at a college, university or any other institution that offers post-secondary education.

Furniture packaging, transportation, and storage costs.
Accommodation costs, (number of nights, maximum 15).
Meal (number of days, maximum 15).
Costs of maintaining the old residence left vacant (interest, property taxes, insurance premiums, heating costs).
Fees paid to the notary (receipt).
Penalty for paying a mortgage before maturity.
Legal costs related to the acquisition (notary fees).

Incidental costs following the move:

the cost of replacing driver's licenses and registration certificates.
connection and disconnection charges required by public services.
The information contained above is courtesy of Maurice Chaput, Chartered Real Estate Broker of Re / Max Imagine M.C. and should be interpreted for informational purposes only.


However, we strongly suggest that you get in touch with your accountant or your tax specialist for more details or also we invite you to consult the site: Canada Customs and Revenue Agency at the following address: http://www.ADRC.gc.ca under the heading **

See my other website : MaisonsMauriceChaput
61, rue St-Charles Ouest, Longueuil, Québec, Canada, J4H 1C5
Tel: (450) 651-8331
See me on : RE/MAX-QUEBEC